Residential Electricians Services in Ambler PA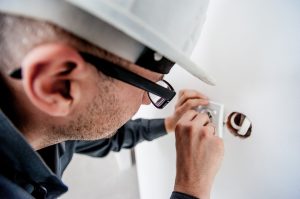 Need residential electrical services for your home in Ambler? Our licensed residential electricians at Prime Electrical Service are ready to assist with any electrical issue. We provide quality work, competitive pricing, and friendly service, and all of our electricians are professionally trained and certified to provide a variety of electrical services for homeowners throughout Pennsylvania.
Our Services Include:
Residential Electrical Wiring and Installations
Attic ventilation system and ceiling fan installation
Circuit breaker fuse replacement
Electrical wiring installation for new homes
Ground wire installation
Home cable TV (CATV) wiring
Indoor/outdoor electrical circuit panel installation
Installation and replacement of electrical switches
Installation of home appliances
Knob and tube electrical wiring replacement
Meter socket installation
Network wiring
Phone jack and wiring installation
Replacement of old and/or faulty wiring
Shed wiring
Whole house electrical rewiring
Electrical Service Upgrades
Bathroom fan installation
Childproof outlet installation
Home electrical wiring upgrades
Replacement of circuit breakers
Smoke and carbon monoxide detector installation
Structured wiring
Upgrades to electrical service panel
Wired doorbell installation
Electrical Service Troubleshooting
Burnt fixtures or flickering lights
Dead or sparking outlets
Electrical switches or receptacles that only work intermittently
Frequently blown fuses
Contact An Electrician Near You
Prime Electrical Service has provided expert electrical services to homeowners in Ambler, Montgomery County for over 30 years. Contact us today for all of your electrical needs, from full home wiring to electrical upgrades, at 610-994-0290.