Five Things You Should Know Before Hiring an Electrical Service Contractor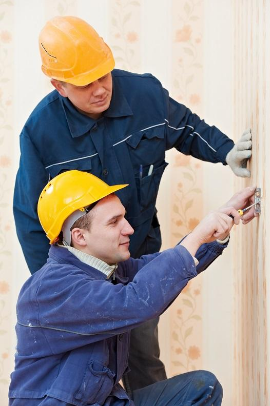 Electrical problems can cause frustration on the best of days; hiring an electrical service contractor should calm your stress, as opposed to increasing it. When electrical problems have you down, here are five important things you should know before you hire an electrical contractor.
Are they properly licensed, insured, and bonded? Working with electricity can be dangerous, especially when service is conducted improperly. Make sure your electrical service contractor has the required licenses, and insurance to help protect everyone involved.
Where does their experience come from? Commercial electrical and residential electrical, through similar in several ways, have marked differences that can affect all aspects of the job, from the price of the service to the code compliance. You will want to make sure the service provider has the proper experience for your needs.
How did they become an electrician? Strict educational and experience requirements are necessary to qualify for professional licenses. To become an electrician, the options include trade school or apprenticing programs sponsored by professional electrical organizations. Both options provide expert training unable to be found otherwise.
What is their overall reputation? When looking into different electrical service contractors, you want to pay close attention to customer reviews, word of mouth, and their overall reputation. Avoid companies that have a less than respected reputation to prevent potential problems.
How do they maintain communication? Throughout your dealings with possible contractors, pay attention to how they communicate with you. Do they respond within a reasonable time? Is their estimate easily understood? Do you have to keep reaching out to them for project updates? They should respond quickly, clearly explain the estimate, and offer regular project updates.
Prime Electrical Service
Hiring an electrical contractor should offer you no additional stress. Do your research and hire the best choice for you. For more information, or to request a quote, please contact the professionals at Prime Electrical Service today! We have been proudly serving Montgomery, Chester, and Bucks Counties for over 30 years.