Prime Electrical Service Announces Five Ways Homeowners Can Improve Their Home's Security This Fall with Residential Electrical Wiring Services in PA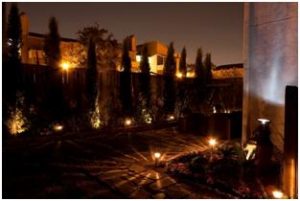 Prime Electrical Service has announced five ways residential electrical wiring services in PA can help homeowners maintain their home's security this fall.
King of Prussia, PA – November, 2016 – Prime Electrical Service, experienced provider of residential electrical wiring and other services in the King of Prussia and surrounding areas, has announced five ways to improve home security this fall. As the nights grow longer, homeowners should take steps to ensure the safety of their home and families. To ensure optimum safety, Prime Electrical Service suggests the following:
Practice Safe Habits – Keep your doors locked and use care and caution when on social media to avoid alerting potential burglars to the fact that a home is empty.
Maintain Outdoor Lighting – Ensure that all fixtures are in working order or install new fixtures in poorly lit areas, such as carports, walkways, and decks.
Update Home Network Wiring to Allow for Remote Programming – Technology has advanced to the point where homeowners can turn on the lights in their home regardless of where they are geographically, using their smart phone and proper residential electrical wiring in PA.
Install Motion Sensors – Motion sensors are a great way to light up the dark corners of a yard and alert homeowners to potential intruders without using a lot of electricity.
Consider an Alarm System – Most burglars avoid homes with alarm systems and others will run as soon as the alarm trips, improving a home's security.
Those interested in learning more about keeping their homes safe this fall are encouraged to contact Prime Electrical Service directly. For a limited time, Prime Electrical Service is offering a discount for new customers.
About Prime Electrical Service
For over 30 years, Prime Electrical Service has proudly provided residential electrical wiring and other electrical services to the King of Prussia and surrounding areas in PA. Prime Electrical Service believes in building long term relationships with customers, and works hard to ensure that service is right the first time.
Contact:
Prime Electrical Service
1050 First Ave Ste. 501
King of Prussia, PA 19406
(610) 994-0290
For more information, please visit: www.MyPrimeElectric.com